Welcome to Anser Manufacturing Ltd.
Anser Manufacturing Ltd. is committed to earning your trust by providing the expertise, value and responsiveness you expect.
Based in Vernon, BC since 1995, Anser Manufacturing brings more than three decades of passion, skill and dedication in creating its industry-leading line of logging truck trailers. A logging trailer manufacturer and distributor, Anser caters to independent operators, dealerships and everyone in between.
Our products have earned a reputation for delivering performance and durability to ensure drivers enjoy maximum uptime, efficiency and profits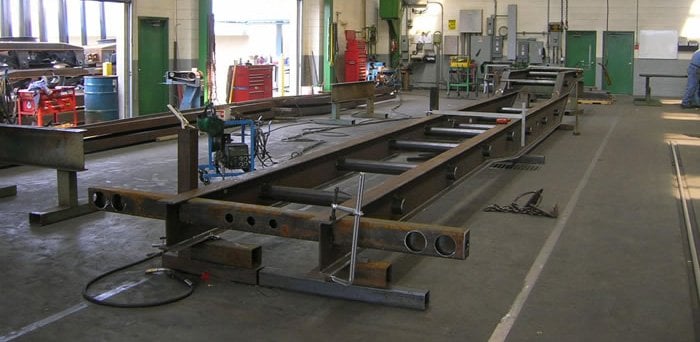 Haul logs with confidence using our meticulously designed and crafted Anser trailers, which range from single-axle log jeeps and tandem pole trailers to tri-axle and quad-axle short loggers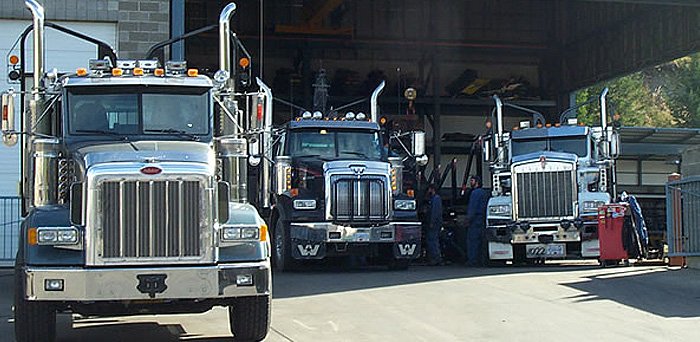 Reduce downtime with one of the most extensive parts departments in the province, and enjoy quick turnaround times with our experienced fabricating team at the Anser service center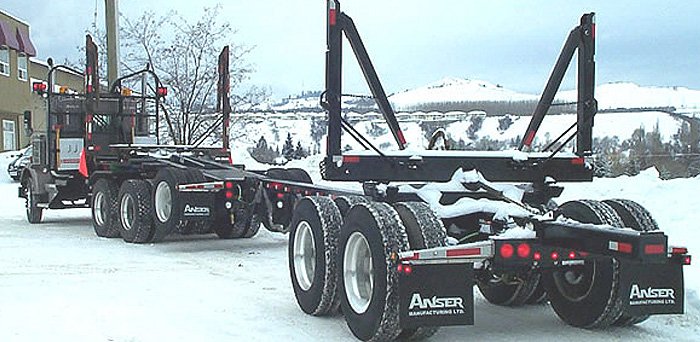 Experience the benefit of a logging trailer that combines the best of innovation, design and workmanship, and is backed by the best after-sales support in the industry.

Quality Control
Every part that goes into an Anser trailer is tracked to ensure it meets our high standards for precision and performance. Every trailer we produce is engineered and stamped so you know it will perform as expected.

Expert Fabrication
We fabricate the bulk of our parts in-house, using the most durable materials available.

High-End Components
We source air, electrical and other components from the most reputable vendors. We also outfit our trailers with oversize axles, turntables and suspensions to ensure they withstand the most demanding workloads.

1-Hour Servive
Oil changes are vital to keep a vehicle running properly, but it takes each component of a vehicle to run smoothly in order to keep your car on the road. Our location offers a full range of preventive maintenance services, and in most instances we using the same original manufacturer parts.
48-Hour Parts Delivery
We guarantee quick turnaround times for in-stock parts, shipping to clients in 48 hours or less.

Onsite Rigouts
We do our own rigouts onsite to ensure your trailer, whether it's an Anser product or a competing brand, is perfectly fitted to your truck.